Inovações e Prêmios da Roland DG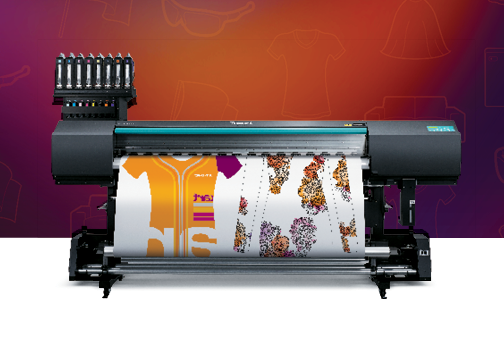 A Roland DG lançou uma nova tecnologia de impressão por sublimação com a introdução da Texart XT-640. Com cabeças de impressão dupla para aumentar a velocidade de produção e tecnologia de disparo de 7 gotas para maximizar a qualidade da cor, o XT-640 foi construído para produzir vestuário, sinalização em tecido e produtos promocionais.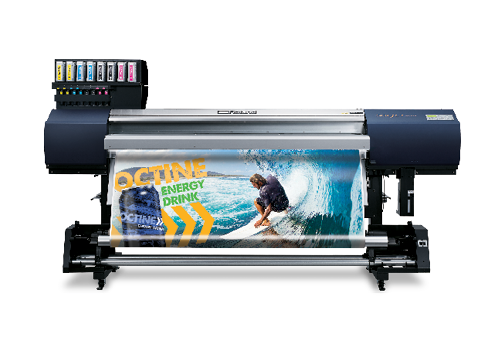 A impressora a cores de grande formato SOLJET EJ-640 representa uma primeira geração de impressoras Roland. Desenvolvido para lojas ocupadas e de alto volume que procuram qualidade de saída em altas velocidades, ele tem dupla cabeça de impressão escalonada eo novo sistema Roland DG EJ INK com custos operacionais de até 35% a menos que os dispositivos concorrentes.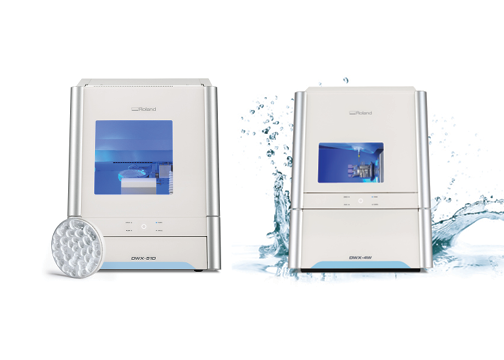 A Roland DG continuou a liderar a inovação em fresamento dentário com o lançamento de duas novas máquinas. O primeiro moinho dental molhado Roland, o DWX-4W foi criado para a moagem húmida precisa e não complicada de cerâmicas de vidro e resinas compostas. Além disso, a Roland lançou a fresadora a seco DWX-51D para o fresamento rápido e sem esforço de zircônia e outros materiais.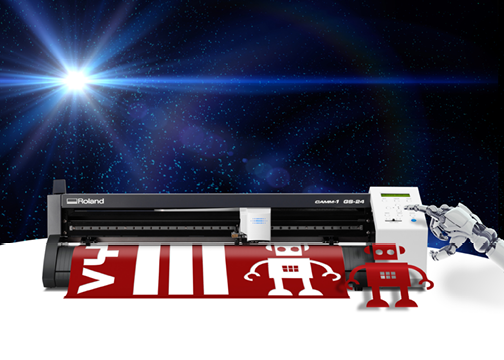 A Roland DG redefiniu "de ponta" com o lançamento do CAMM-1 GS-24, o cortador de desktop mais avançado da Roland. Com corte perfurado, sobreposição de corte e capacidade de cortar substratos grossos, o GS-24 é rápido e versátil e facilita o trabalho de gráficos de veículos, decalques, roupas decoradas e outros gráficos.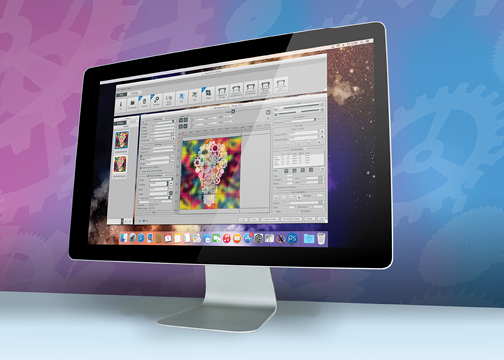 Rolandprintstudio (RPS) é o primeiro software RIP para Mac OS da Roland DG. Impulsionado pelo super-rápido mecanismo de impressão Adobe PDF de 64 bits, este software oferece ferramentas avançadas para reimpressões rápidas, pastas quentes ilimitadas e cálculo de cotação. Ele também possui funções passo a passo e repetição, mosaico avançado e muitas outras ferramentas RIP intuitivas.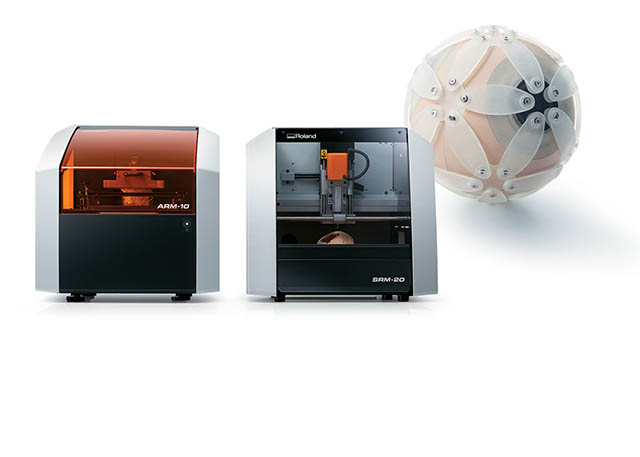 A Roland continua a estar na vanguarda da fabricação 3D com a impressora 3D ARM-10 monoFab ™ e a fresadora SRM-20, combinando as melhores capacidades de prototipagem aditiva e subtrativa.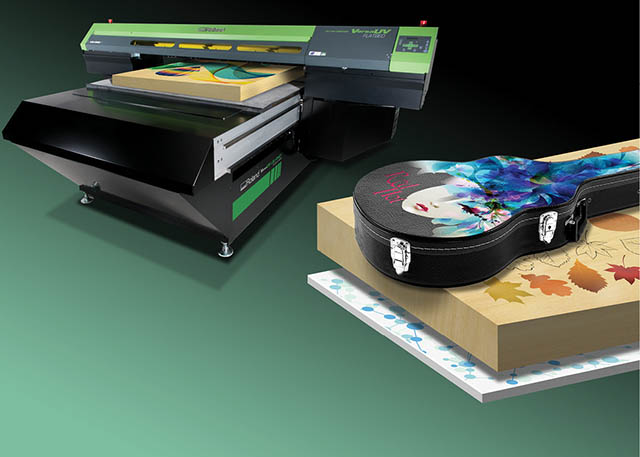 A Roland DGA desenvolve a primeira e única impressora UV plana de formato largo capaz de imprimir em materiais de até 6 polegadas de espessura, o LEJ-640FT, construído na premiada plataforma VersaUV.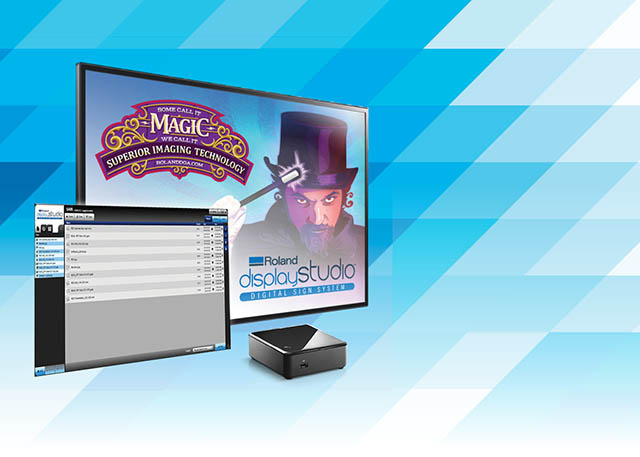 A Roland entra no mercado dinâmico de sinalização digital com Roland DisplayStudio ™, uma solução que torna mais fácil do que nunca para as lojas de sinal oferecerem sinalização digital para seus clientes.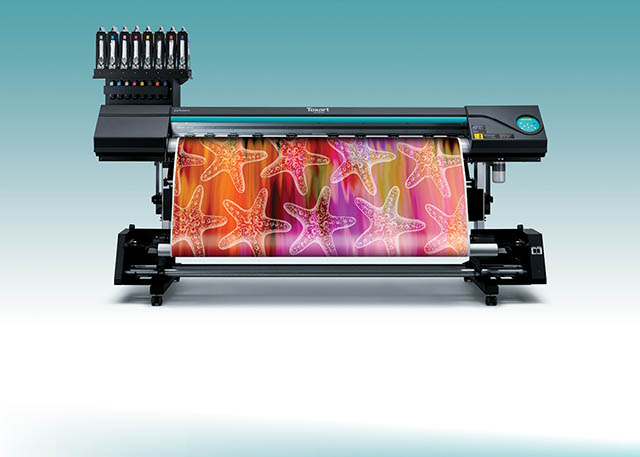 A Roland oferece uma solução de sublimação completa com uma nova impressora de sublimação de tinta Texart ™ RT-640 ", uma tinta Texart e o software ErgoSoft Roland Edition RIP para cores brilhantes e qualidade em têxteis e produtos duros".
A impressora ecossolvente VersaEXPRESS RF-640 oferece uma série de novos recursos inteligentes que tornam uma escolha mais inteligente para a qualidade, produtividade e acessibilidade.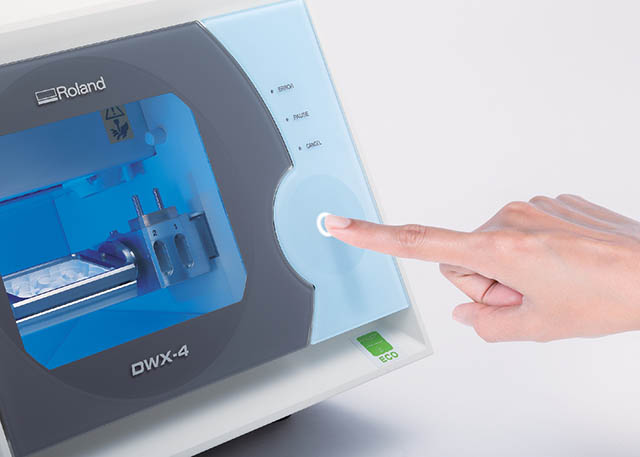 Com a adição da revolucionária fresadora dental DWX-4 compacto, a Roland torna mais fácil e mais acessível do que nunca para laboratórios dentais digitalizar moinhos, coroas e pontes.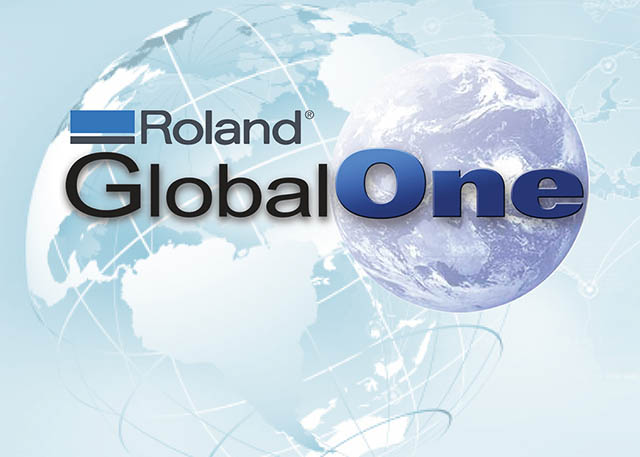 Roland DG introduces Global One, driving more unified efforts by employees around the world, including product development, marketing, public relations, and internal operations.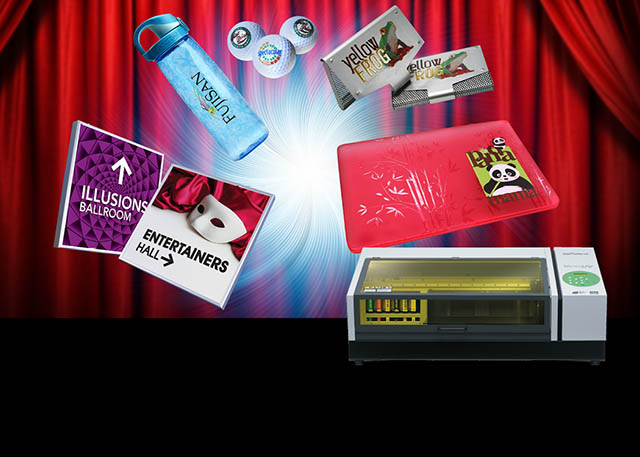 Roland expands its benchtop UV flatbed printer offering with the addition of a new 20-inch model, the VersaUV® LEF-20, offering advanced features and greater productivity for printing directly on three-dimensional objects.
Roland customers take home an impressive 21 Golden Image Awards at the SGIA 2013 show, including a Gold, among others, for this table designed and printed by Maxwell Dixon with the VersaUV® LEJ-640.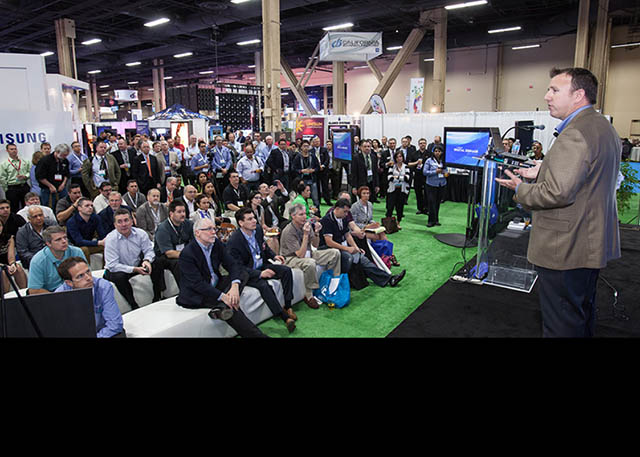 New Roland DGA president, Rick Scrimger, announces at the International Sign Expo, a Roland digital signage solution that will help demystify digital signage for traditional sign shops.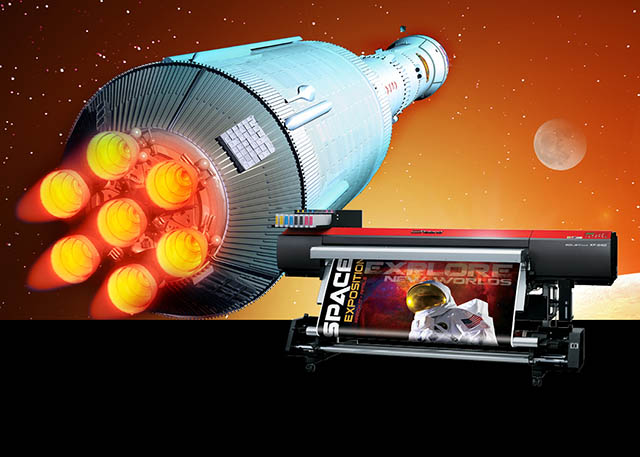 With the introduction of the SOLJET® Pro 4 XF-640, Roland brings rocket fast printing, superior imaging and unmatched reliability to high production environments.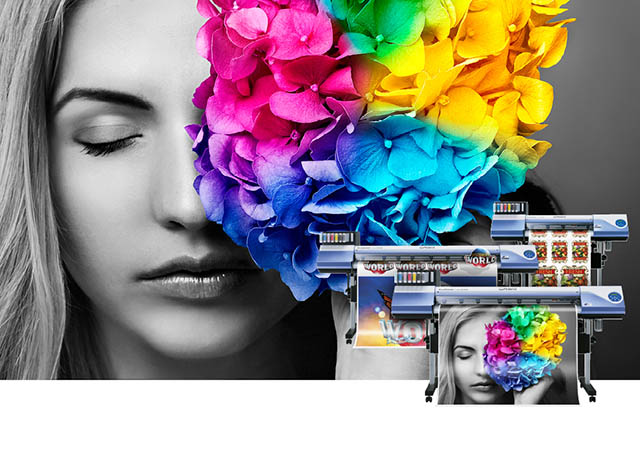 VersaCAMM® VSi series printer/cutters provide everything that made VersaCAMM the world's best-selling wide-format inkjet printer, plus advancements like Eco-Sol® MAX 2 ink, improved speed and new ease of use features.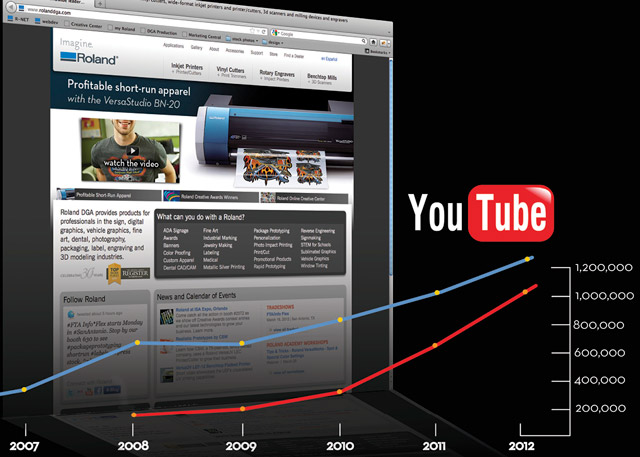 RolandDGA.com exceeds 1 million page visits for the second consecutive year. In another significant milestone, Roland DGA videos surpass 1 million in total YouTube views.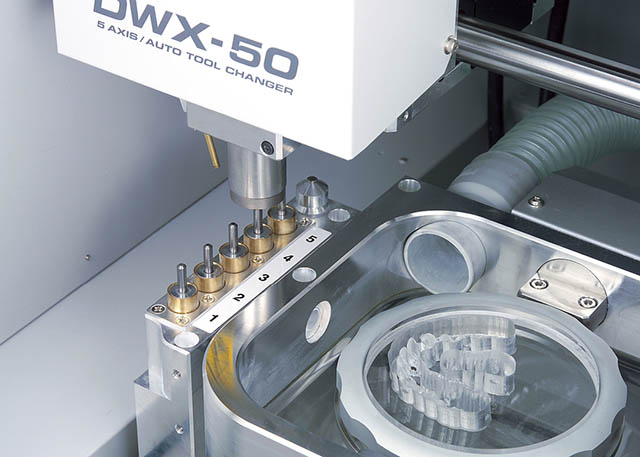 The DWX-50 receives a 2012 WOW! Product Award from the National Association of Dental Laboratories' Journal of Dental Technology, recognizing it as one of the industry's most outstanding innovations.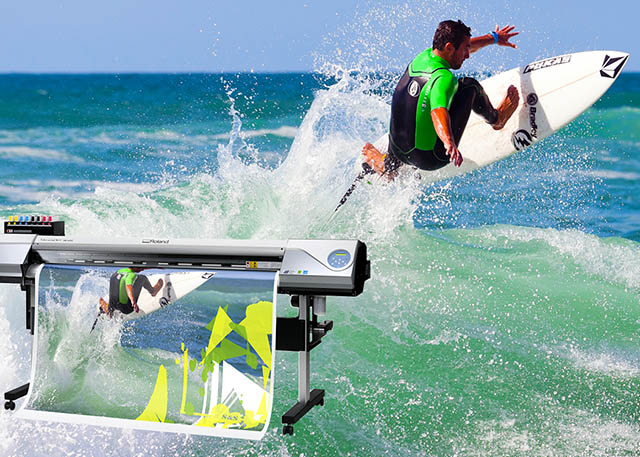 The 64-inch VersaArt RE-640 printer enters the market, combining Roland's most innovative digital printing technologies into a fast, reliable production platform built for quality imaging.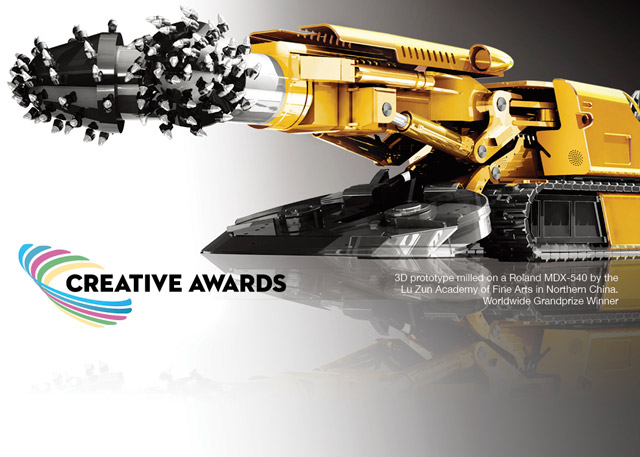 First ever worldwide contest involving 14 regions in 123 countries gained over 1100 entries from Roland owners. The 30th anniversary event held in Japan brought together Roland representatives and Creative Awards regional winners, with entries on display for selection of the Creative Awards grand prize winner.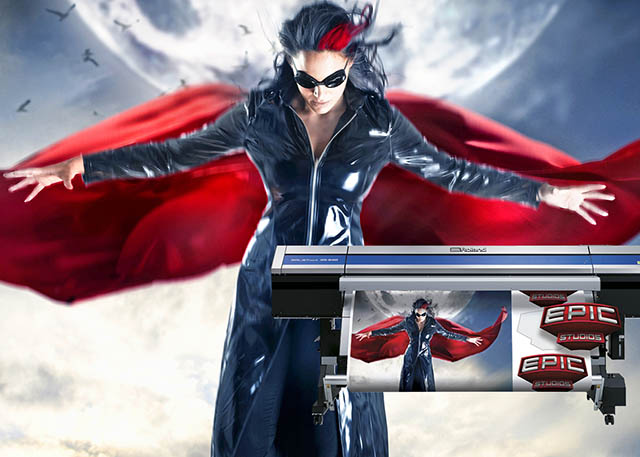 Roland's fastest, most advanced SOLJET ever is introduced, the 64-inch Pro 4 XR-640 printer/cutter, featuring new Eco-Sol MAX 2 ink with new Light Black and improved CMYK, White and Metallic Silver.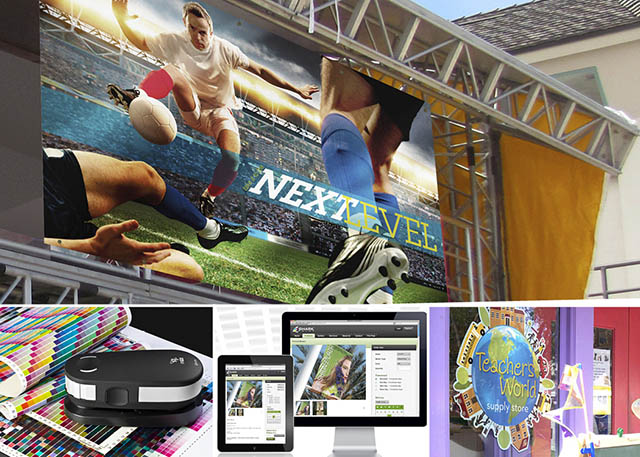 Roland DGA offers a variety of new products to support customers' businesses, from fabric banner material to groundbreaking warranties and partnerships with X-Rite and Keen Systems.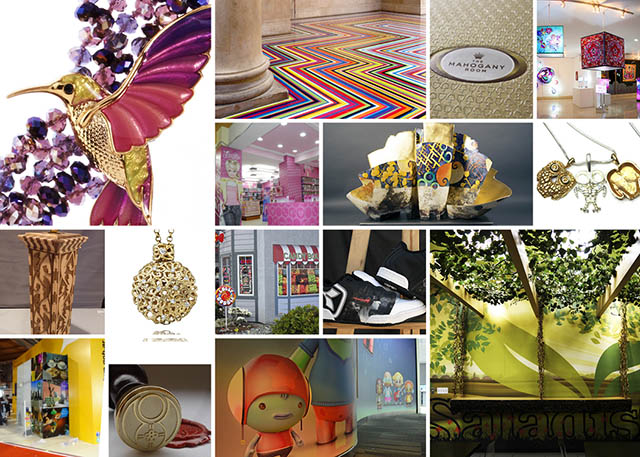 Roland DG celebrates its 30th anniversary with the worldwide Creative Awards, attracting over 1,100 entries of work created by Roland users around the world.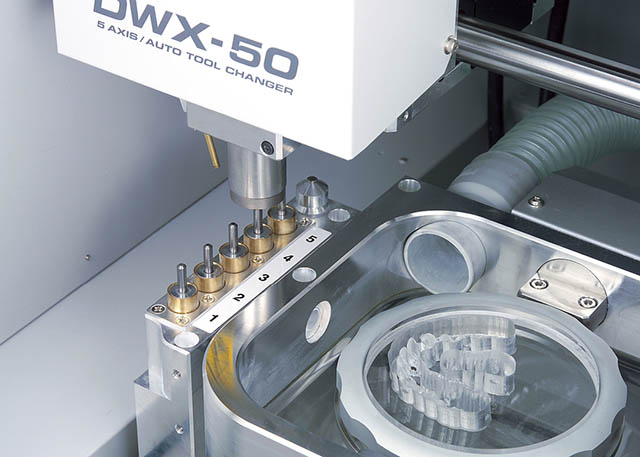 Roland expands its dental mill line with the DWX-50, featuring 5-axis machining capability and an automatic tool changer for production of dental prosthetics.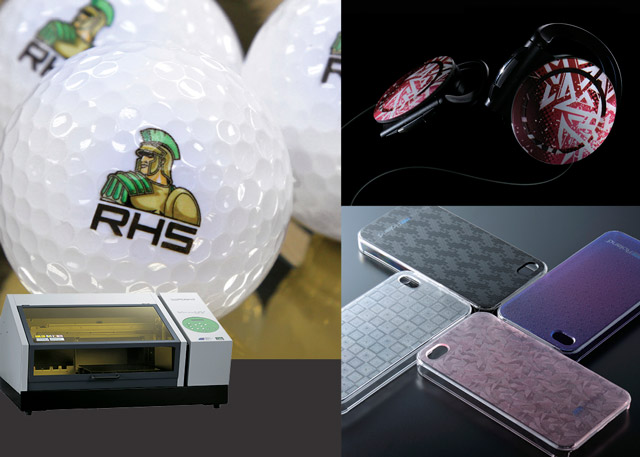 The innovative VersaUV lineup gets a benchtop flatbed option with the LEF-12, allowing for CMYK, White and Clear UV ink printing on objects up to 4-inches thick.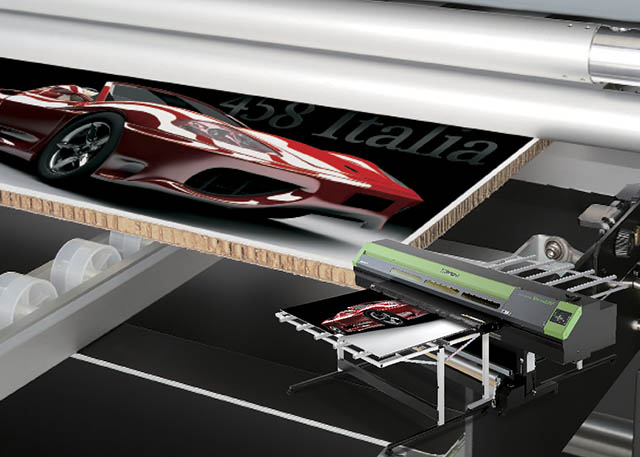 Roland introduces its first flatbed printer, the VersaUV LEJ-640 hybrid flatbed,for printing on roll media or rigid substrates up to ½-inch thick and 64-inches wide.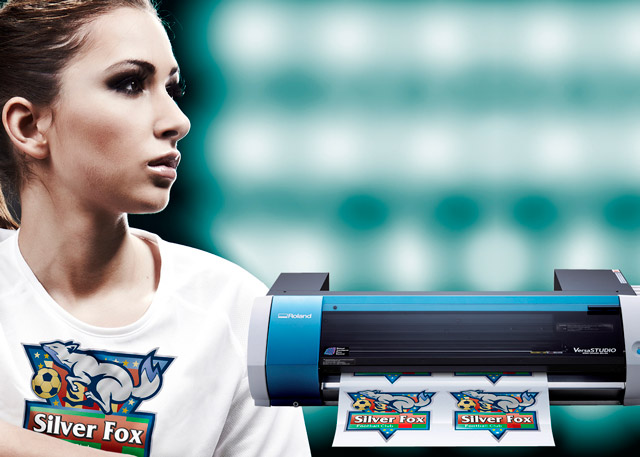 Perfect for producing everything from apparel to labels and decals in a compact 20" width, the VersaStudio BN-20 brings Roland's print/cut and metallic ink capabilities to the desktop.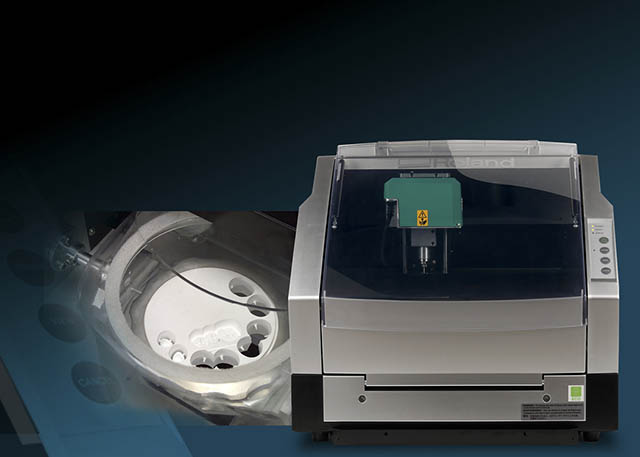 The DWX-30 debuts as Roland's first dental milling machine.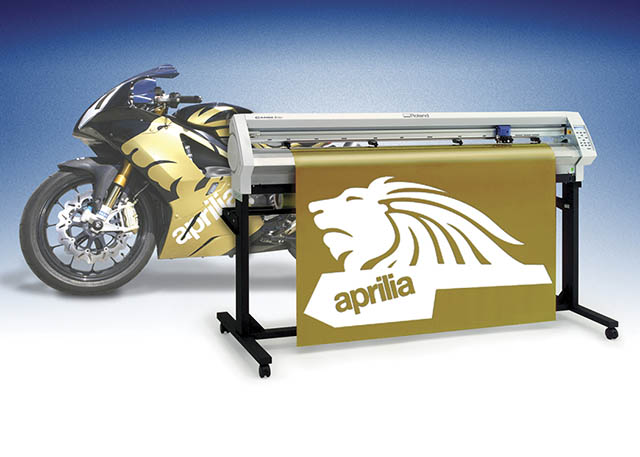 Roland announces its largest, most powerful cutter to date, the GX-640.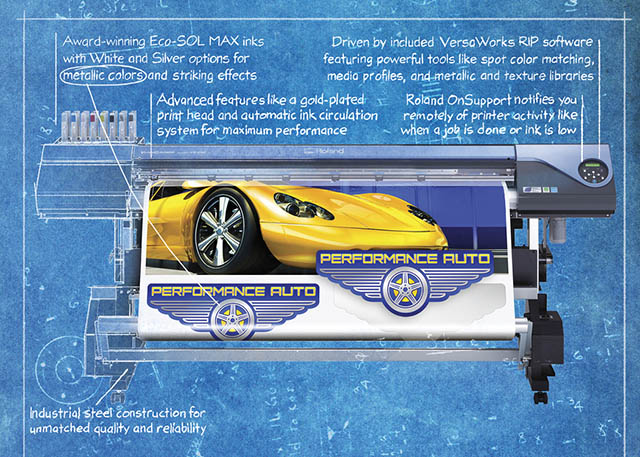 Roland kicks off its "How to Build the Perfect Printer" campaign featuring the VS printer/cutters in a series of thematic videos, web pages, advertisements, a spoof contest and more.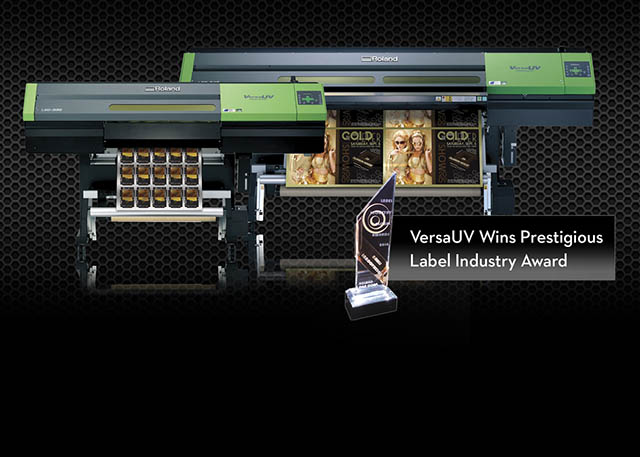 VersaUV makes the headlines again. First with the new 54" LEC-540 and next by winning the prestigious Label Industry Global Award for New Innovation.
Roland partners with legendary NASCAR champions Richard Childress Racing.
Roland's most tempting VersaCAMMs ever, the VS Series 40", 54" and 64" printer/cutters, become instant best-sellers.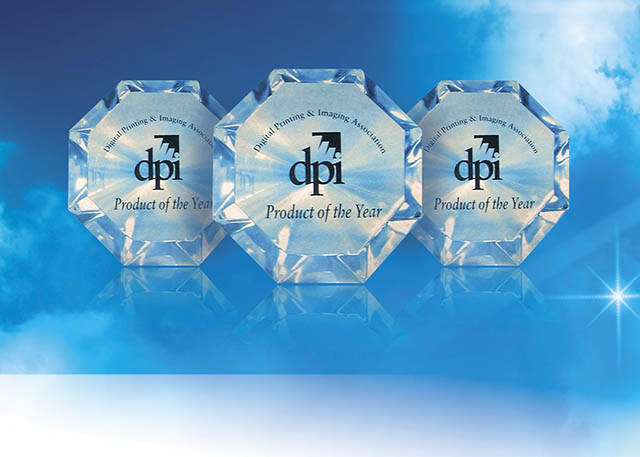 Roland adds to its list of accolades with an unprecedented three DPI Product of the Year Awards. The VersaCAMM, AdvancedJET and Eco-SOL MAX Metallic Silver Ink take home honors.
Roland introduces the EGX-30A desktop engraver for entry level engraving.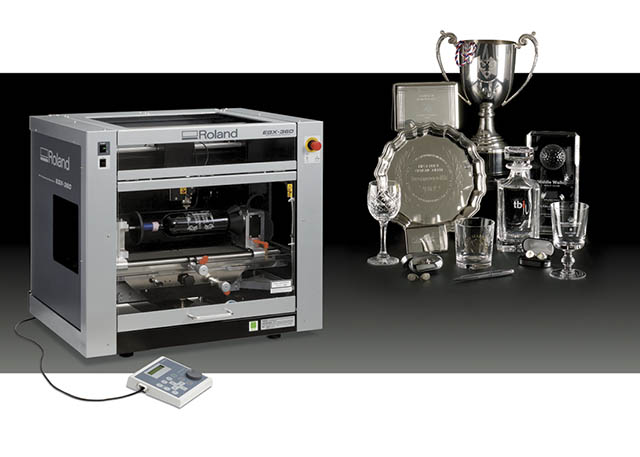 Roland expands its line of engraving solutions with the new and EGX-360 rotary gift engraver.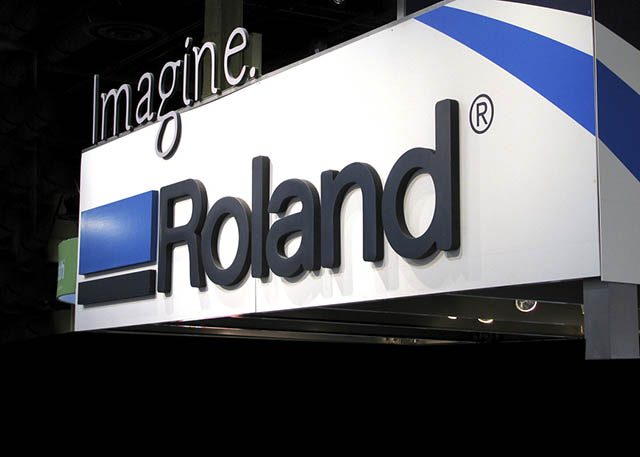 Roland DG, in cooperation with Roland DGA, launches the "Imagine. Roland" branding initiative.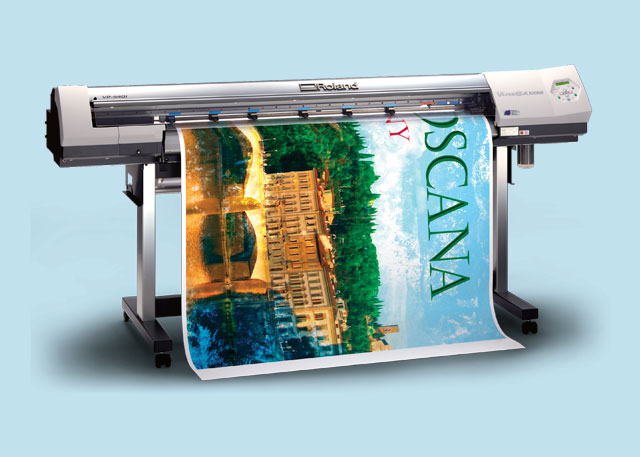 New VersaCAMM VP and AdvancedJET "i" models enter the market, featuring Roland Intelligent Pass Control.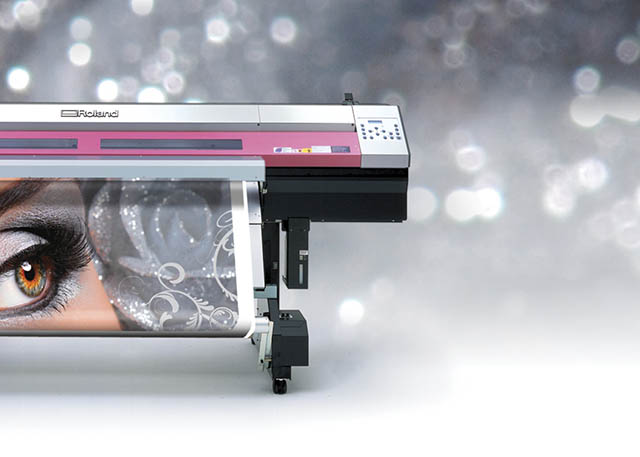 Roland introduces the world's first metallic silver eco-solvent ink, available exclusively for the XC-540MT printer/cutter.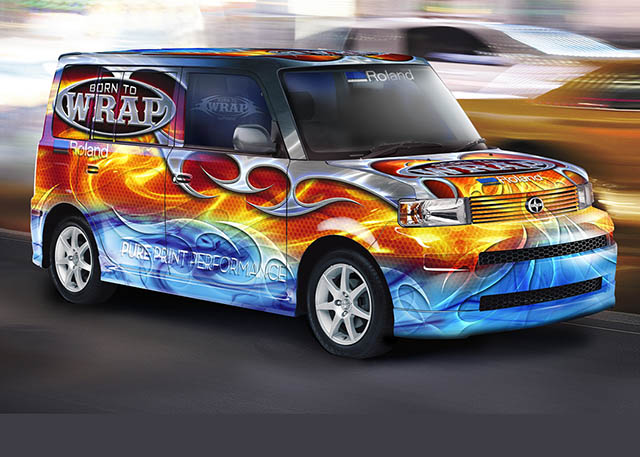 Roland DGA's "Born to Wrap" brand comes to life in tradeshows and ads throughout the year, highlighted by the Roland Scion wrap.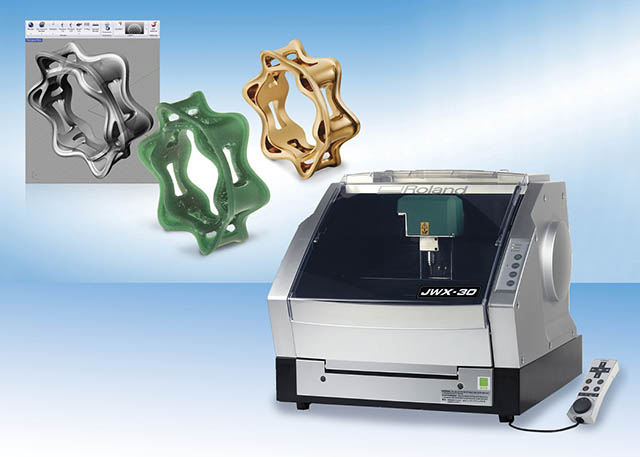 Jewelry model making gets an upgrade with the new Roland JWX-30 milling machine.
Roland R-Wear Studio for custom apparel applications is introduced to compliment Roland engravers and cutters.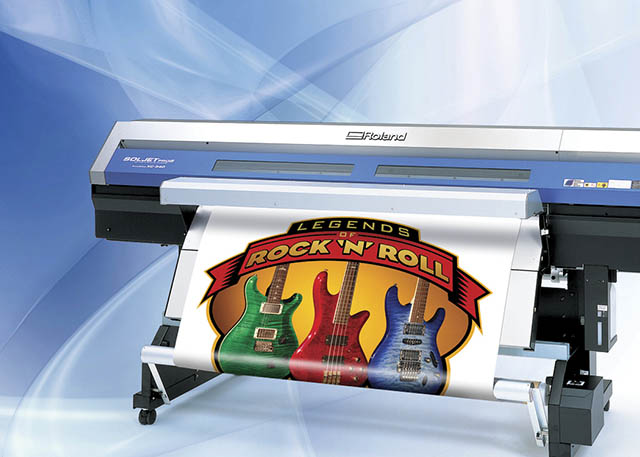 Roland launches a revamped SOLJET Pro III XC-540, featuring white ink capabilities and Roland Intelligent Pass Control technology.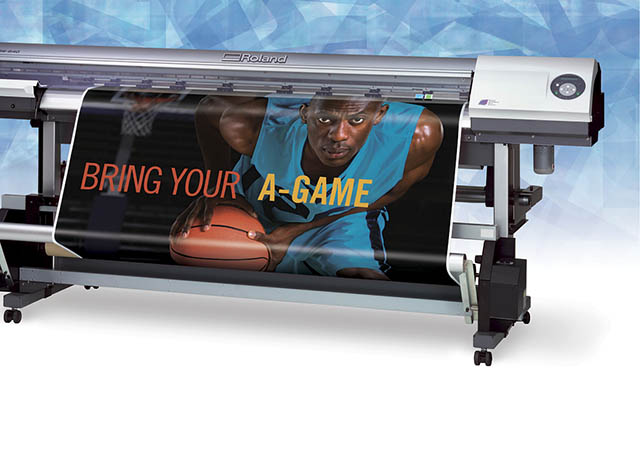 The VersaArt Series wide-format eco-solvent inkjet printers enter the market, offering superior performance and value.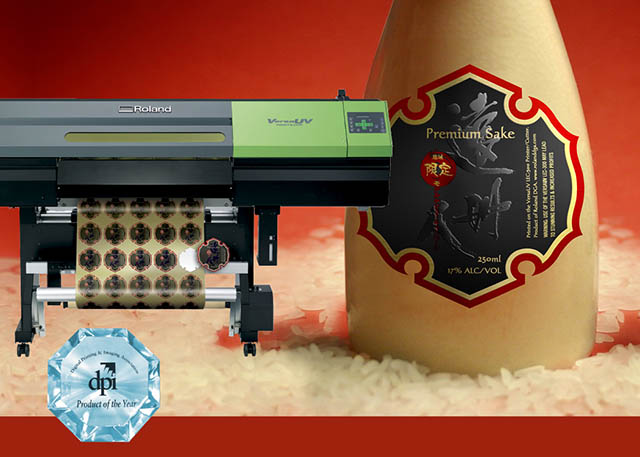 The revolutionary new VersaUV LEC-300 is the world's first UV inkjet printer/cutter, and leads Roland into new markets like package prototypes and short-run labels. Named DPI Product of the Year.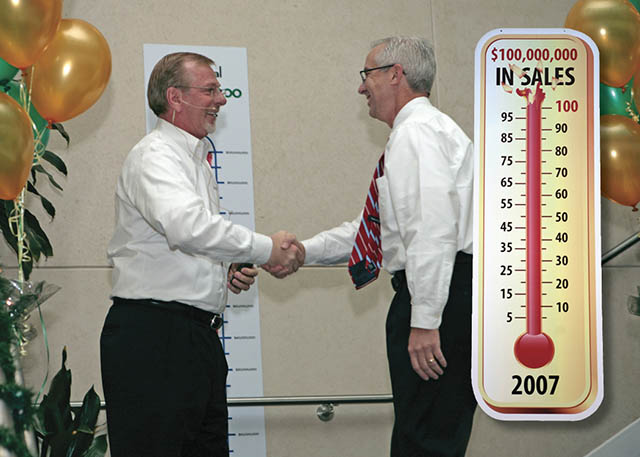 Roland DGA achieves over $100 million in sales for the first time in history. Marking the occasion, CEO of over 25 years Bob Curtis, passes on the responsibility of President and CEO to former COO Dave Goward.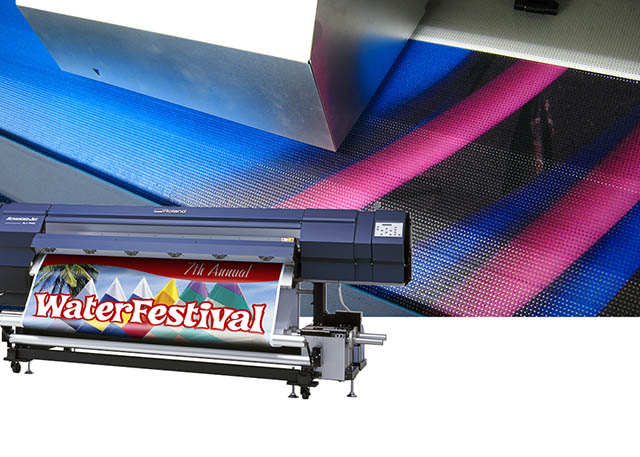 Mesh printing capabilities and a new 74" model are added to Roland's AdvancedJET grand-format inkjet series.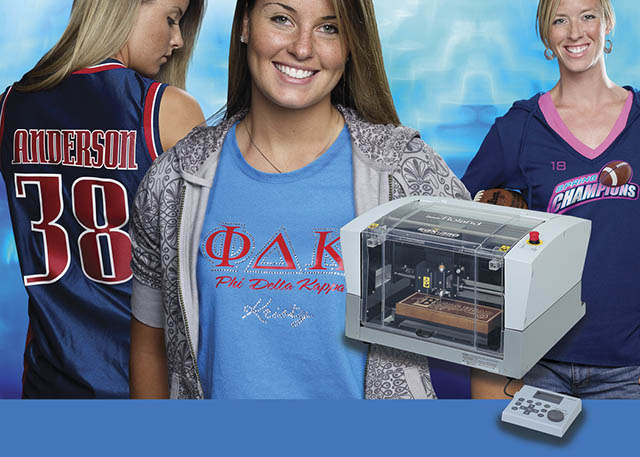 Roland introduces its EGX-350 professional model engraver, as well as R-Wear Solutions for custom apparel decoration including rhinestone motifs.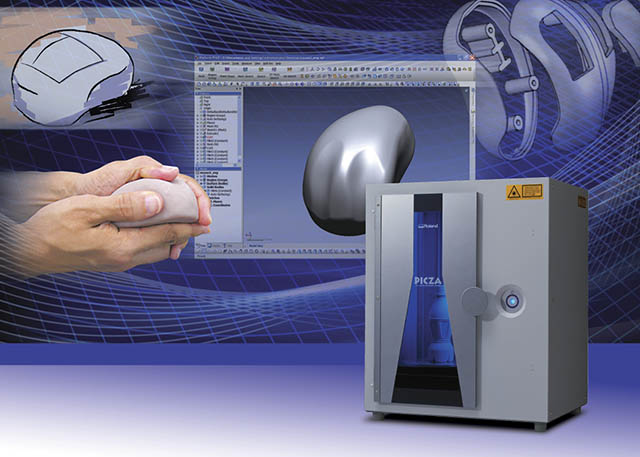 Roland's introduces the new MDX-540S and MDX-540SA desktop mills and LPX scanners for 3D production made easy.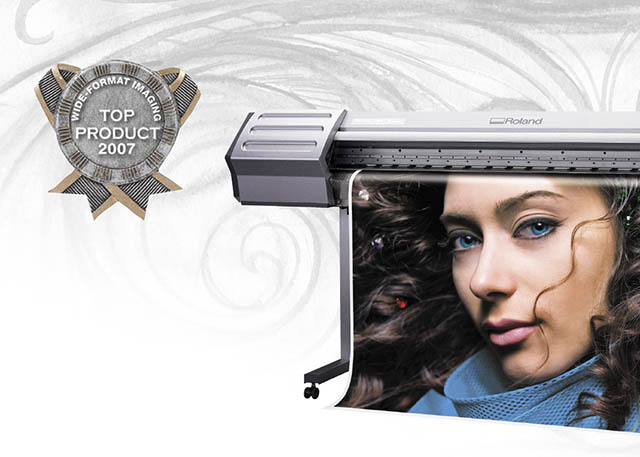 The SOLJET product line is once again named "Top Products of the Year" by Wide Format Imaging Magazine.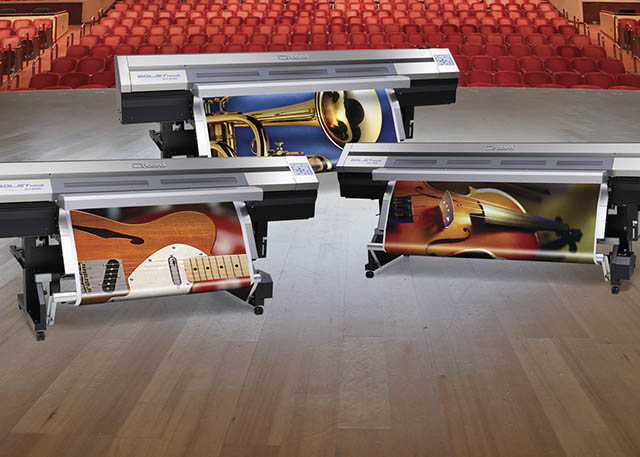 The XJ Series, Roland's new line of SOLJET Pro III inkjet printers is released, featuring Roland Intelligent Pass Control for "Pure Print Performance."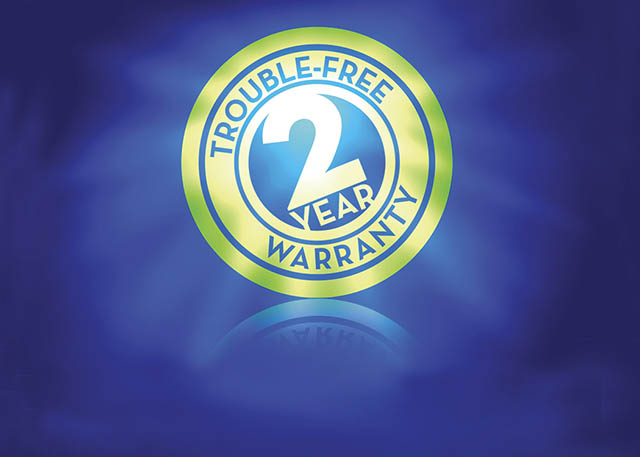 Roland introduces a new standard "Two-Year Trouble-Free Warranty" covering most inkjet products with the industry's longest and most extensive service and support.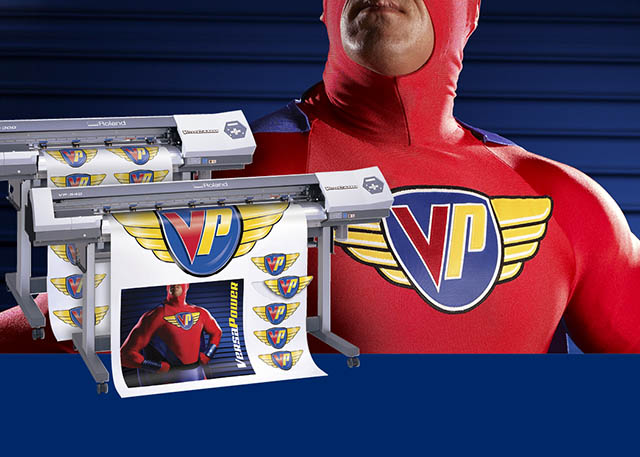 Roland adds two new high-performance models to its popular VersaCAMM line. The VP Series printer/cutters: "With VersaPower, you're the superhero."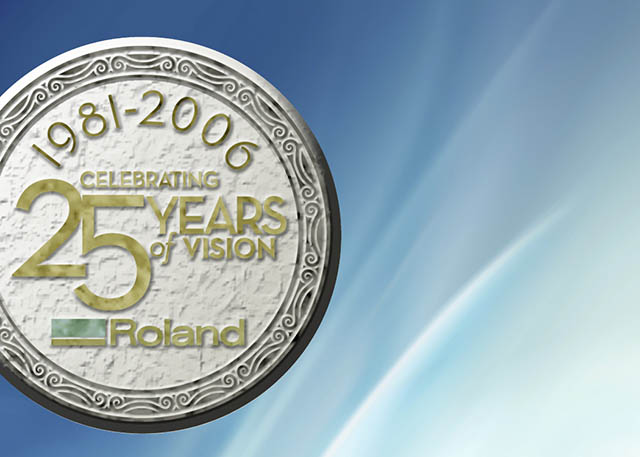 Roland DG celebrates its 25th anniversary and emerges as the number one worldwide provider of wide-format inkjet printers for the durable graphics industry.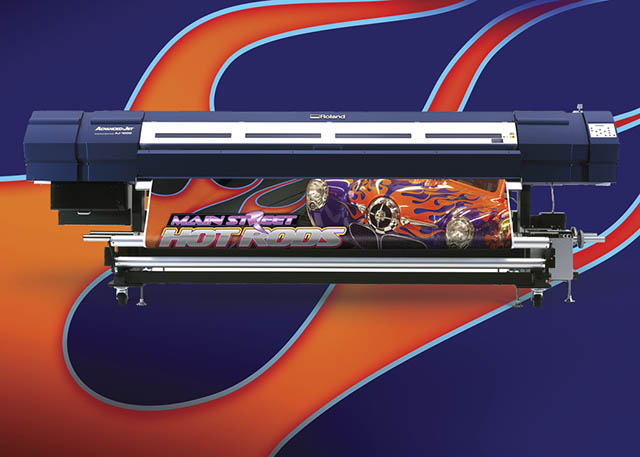 Roland introduces its fastest grand-format printer to date, the 104" AdvancedJET AJ-1000 featuring EcoXtreme solvent ink.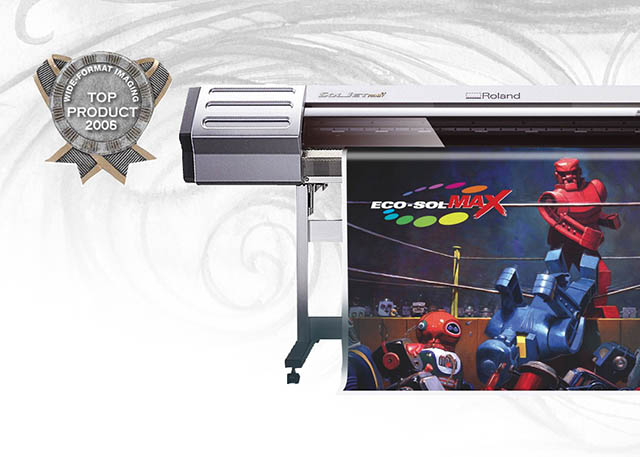 Roland's SOLJET model printer and Eco-SOL MAX ink take Top Product of the Year honors with Wide Format Imaging Magazine.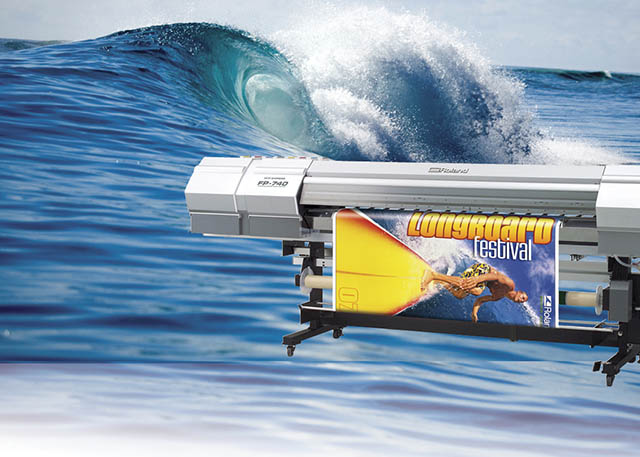 Roland rides its wave of innovation into the wide-format sublimation market with the Hi-Fi Express FP-740 74" sublimation printer.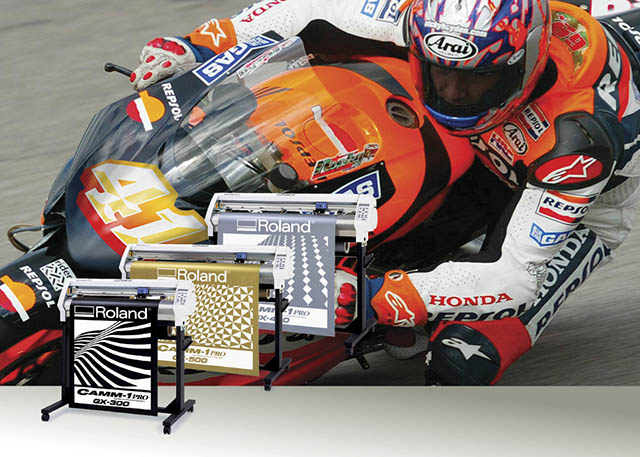 The GX-PRO Series of professional grade vinyl cutters carries on Roland's tradition of excellence in vinyl cutting devices.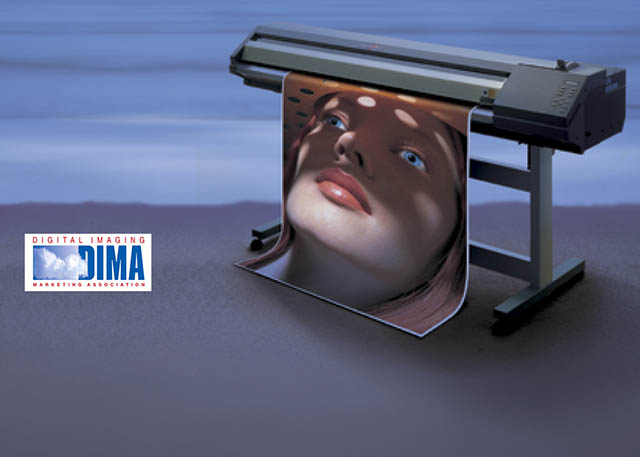 The Roland Hi-Fi JET Pro wins the 2006 DIMA Printer Shootout Award for a second consecutive year.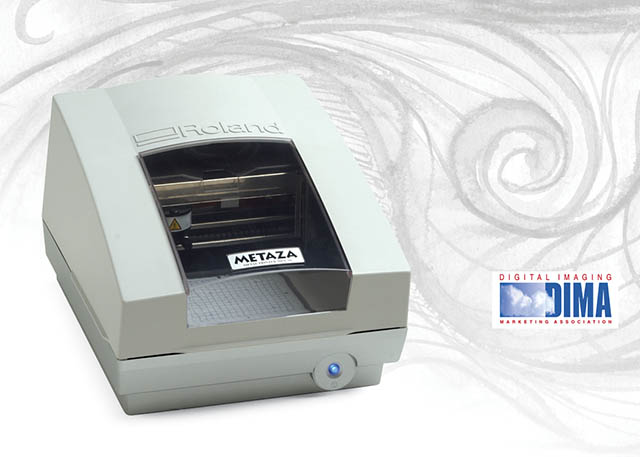 The Roland MPX-70 wins the DIMA Innovative Digital Product Award.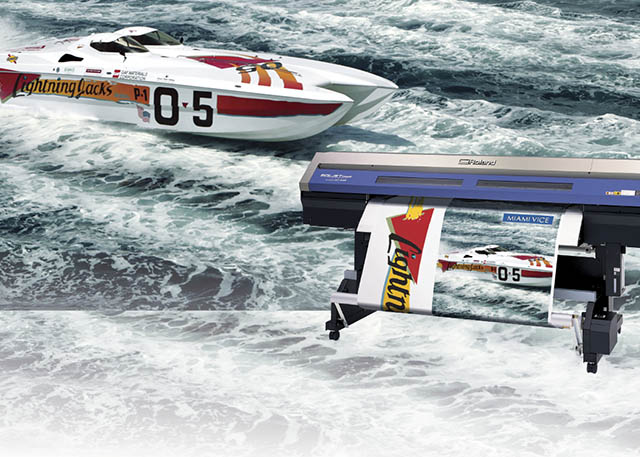 Roland launches its most advanced integrated printer/cutter ever, the SOLJET Pro III XC-540. The same year, end-user Martin Charles uses it for the Miami Vice feature film.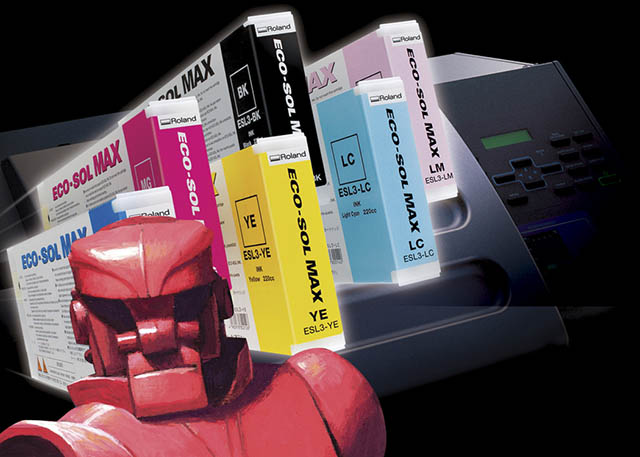 Roland introduces its advanced eco-solvent ink, ECO-SOL MAX, with mascot Max the robot.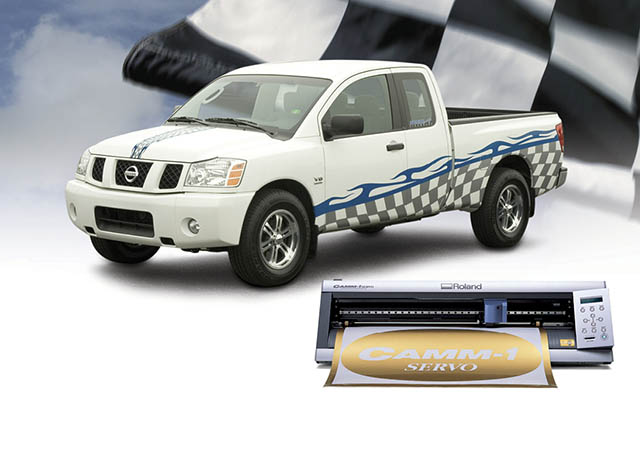 The GX-24 vinyl cutter enters the market as Roland's fastest, most precise desktop vinyl cutter to date.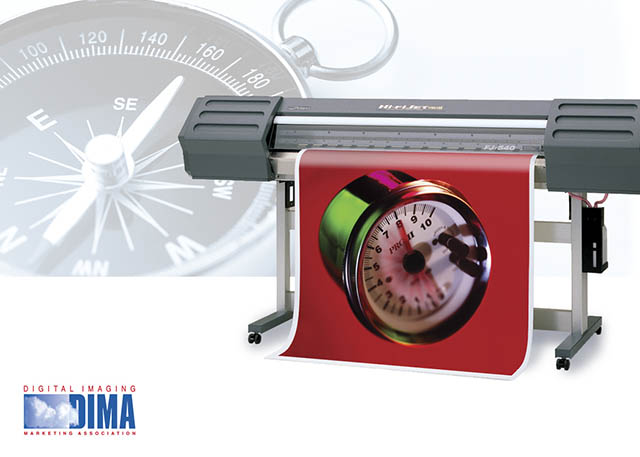 Roland's Hi-Fi JET Pro II FJ-540 wins two 2005 DIMA Printer Shootout Awards, adding to its list of accolades.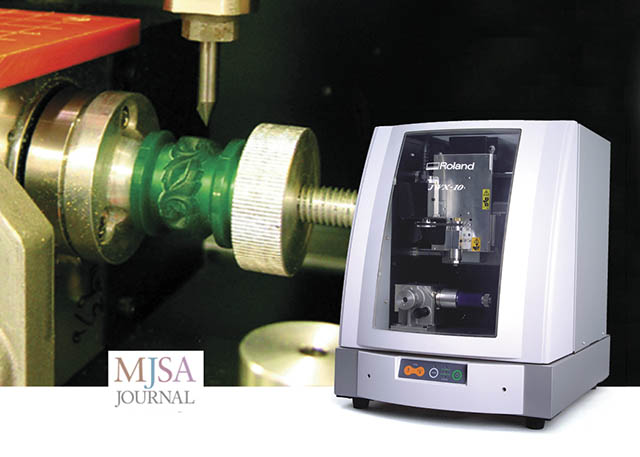 The Roland JWX-10 jewelry model maker wins the prestigious AJM Innovation Award presented by the Manufacturing Jewelers & Suppliers of America and AJM Magazine.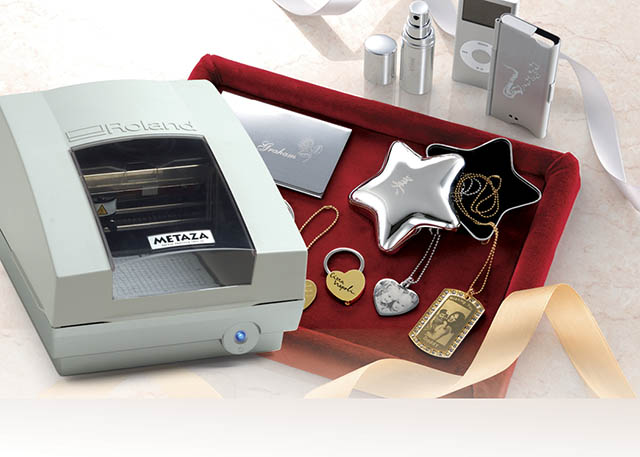 Roland follows up on the success of its first photo impact printer with the high-precision Metaza MPX-70 photo impact printer.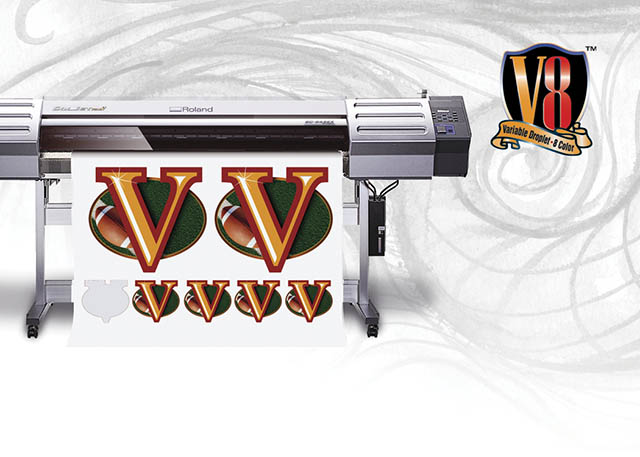 Roland introduces V Technology with a new line of high-performance SOLJET inkjets, featuring Roland VersaWorks.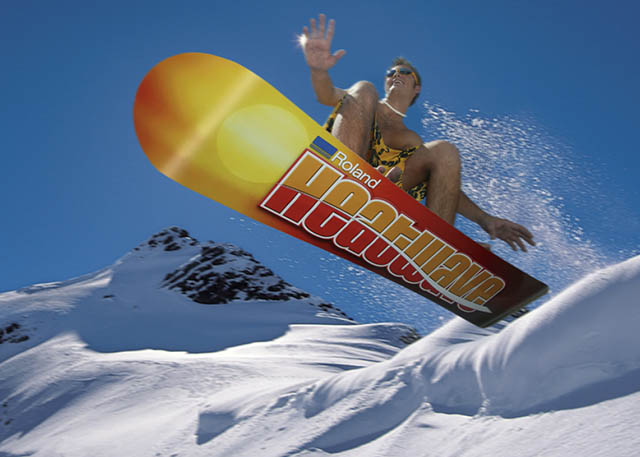 Roland introduces HeatWave, the industry's first complete wide-format inkjet sublimation solution offered by a manufacturer.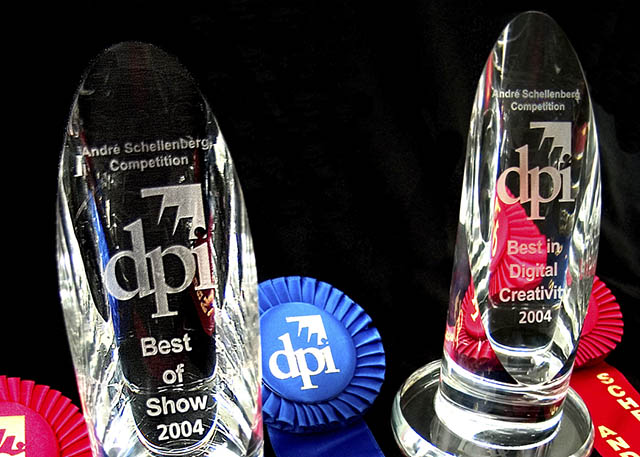 Continuing a tradition of excellence, Roland SOLJET EX inkjets win a pair of DPI Product of the Year awards.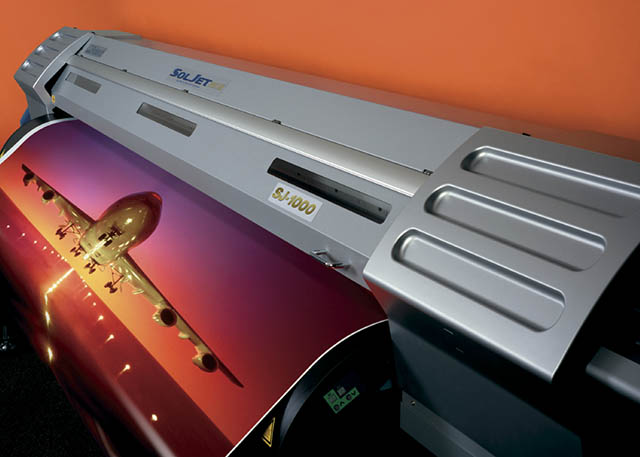 Roland enters the grand-format printing market with the SOLJET SJ-1000.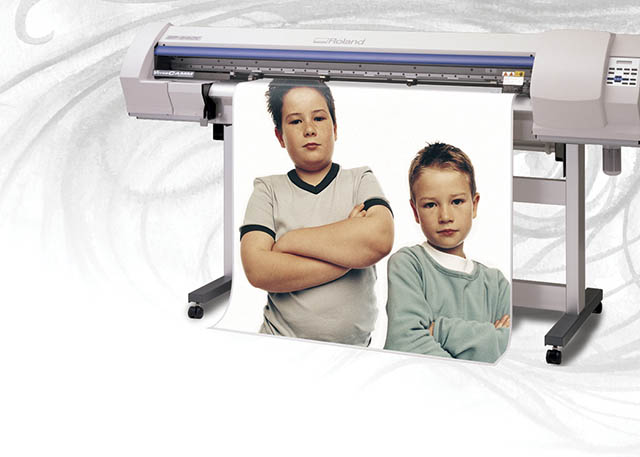 Roland capitalizes on the success of the VersaCAMM printer/cutter with a new 54" model, the SP-540V.
Roland VersaWorks, a powerful RIP software built by Roland engineers, begins shipping standard with all Roland inkjets.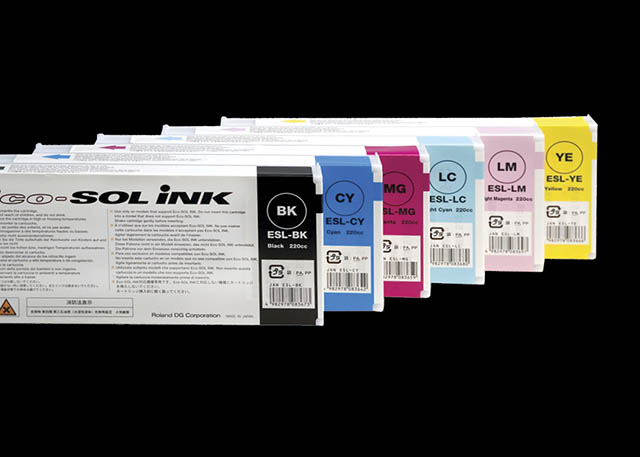 The revolutionary new Eco-SOL mild solvent ink is launched, enabling VersaCAMM and SOLJET inkjets to print directly onto both coated and uncoated media.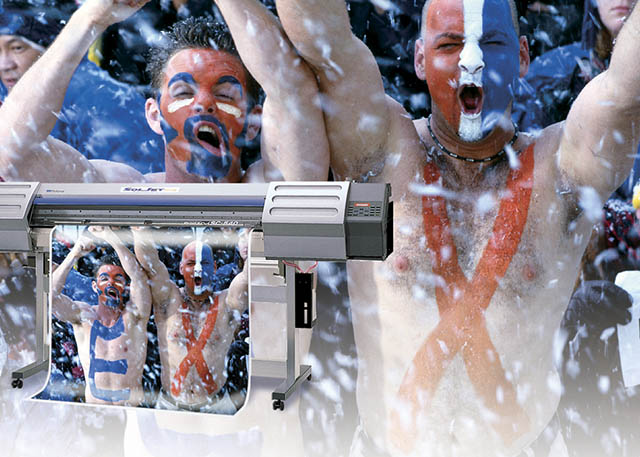 Roland's "Go Uncoated" campaign makes an industry splash, highlighting the new SOLJET EX models featuring Eco-SOL mild solvent ink.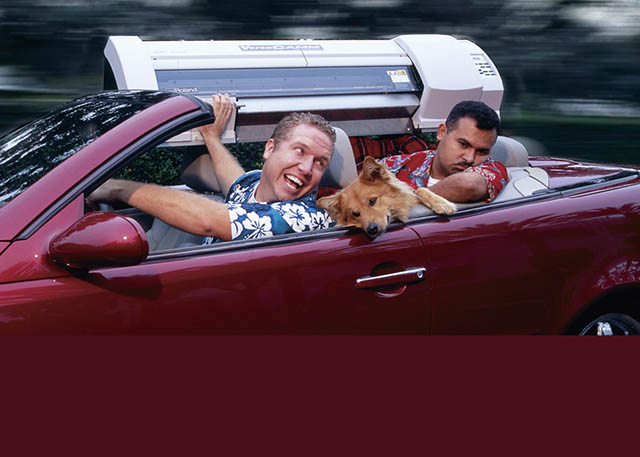 The VersaCAMM SP-300 is introduced with Roland's "Your New Best Friend" campaign. The SP-300 is the industry's first integrated printer/cutter priced under $14,000. VersaCAMM quickly becomes the world's best selling wide format inkjet.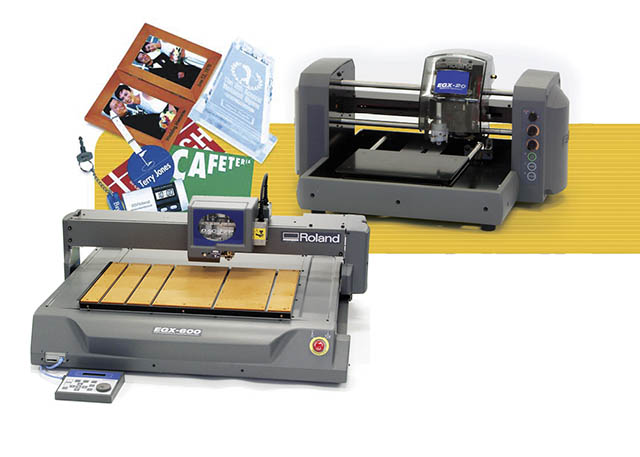 The EGX-400/600 and EGX-20 continue Roland's success in desktop and benchtop engraving.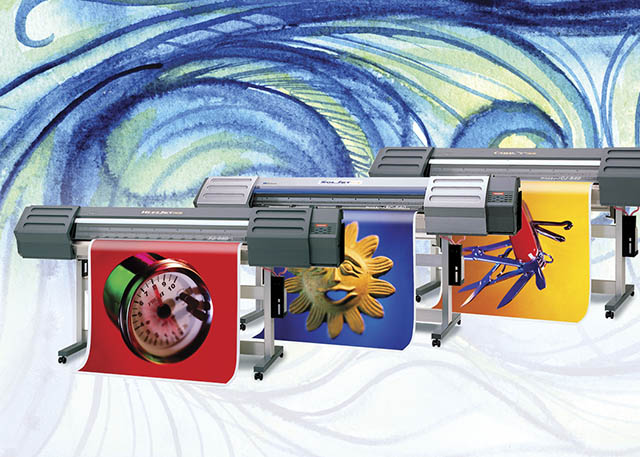 Roland introduces the Pro II Series, an entirely new family of high-performance inkjet printers and printer/cutters.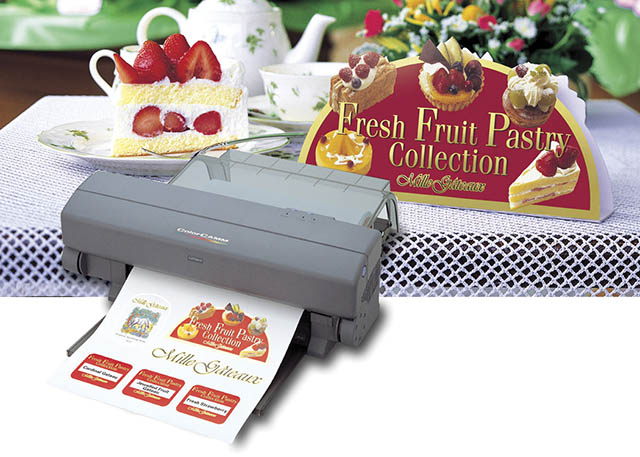 Roland introduces the world's first roll-fed desktop printer/cutter, the ColorCAMM PC-12.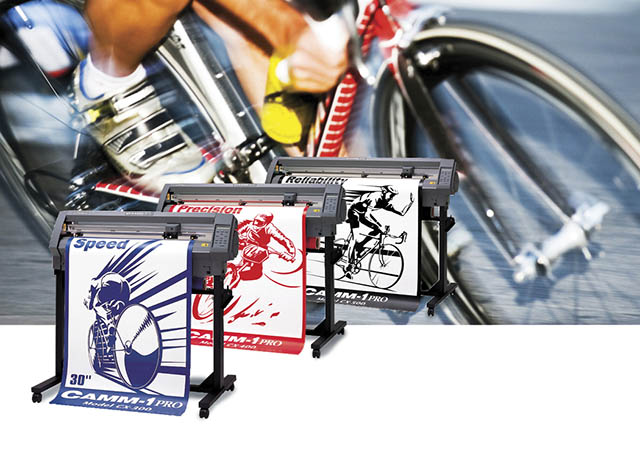 Roland's innovation in vinyl cutters continues with the new state-of-the-art CX PRO Series.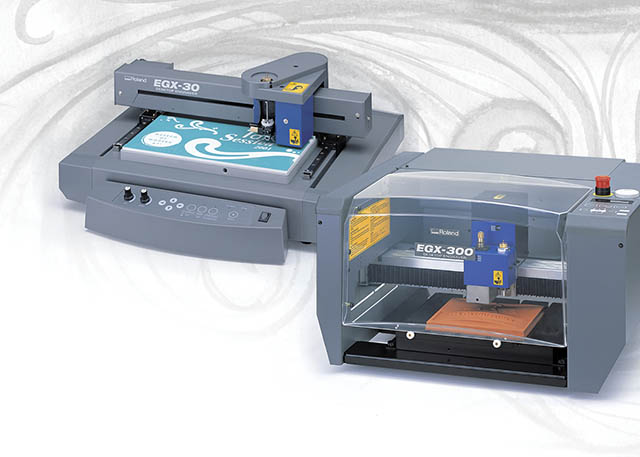 Roland launches the EGX Series engravers, the industry's best value in computerized desktop engraving.
The LPX-250 becomes the world's first laser scanner to offer plane and rotary scanning for less than $10,000.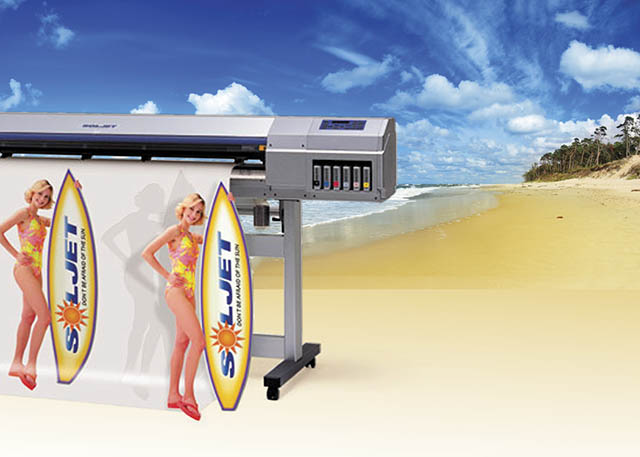 The SOLJET becomes the world's first solvent printer/cutter available for under $25,000 and features Sol ink with enhanced outdoor durability.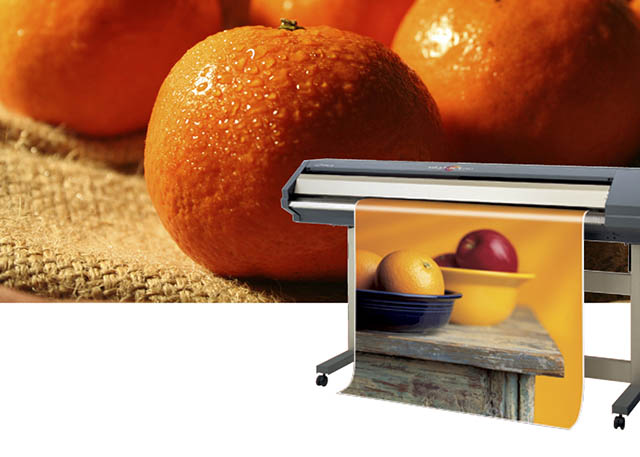 Roland launches the ground breaking new Hi-Fi JET PRO, the world's first 8-color wide-format inkjet printer with variable droplet technology.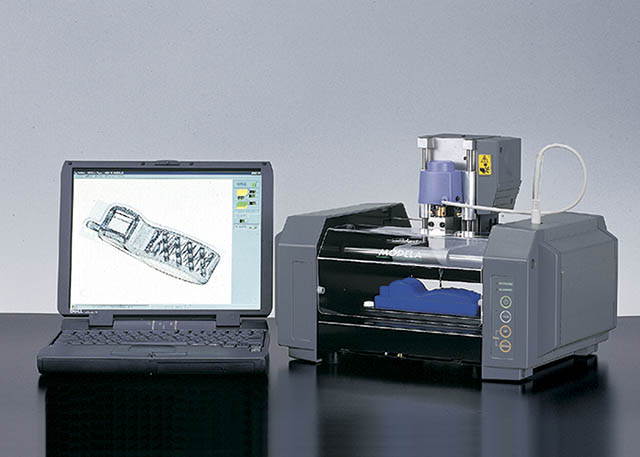 Roland introduces the MDX Series desktop milling machines for in-house rapid prototyping.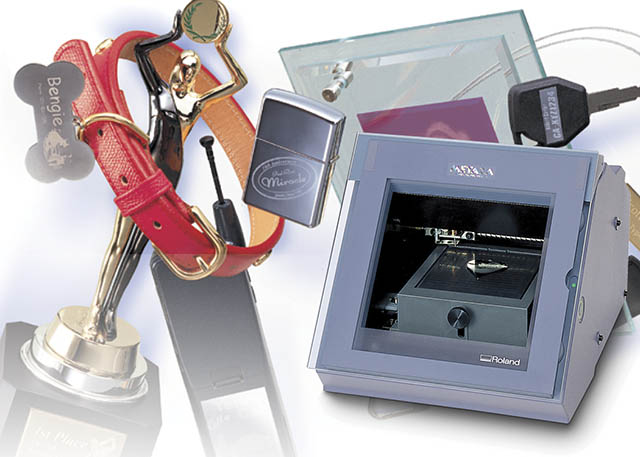 The world's first photo-impact printer, the Roland MPX-50, opens up a world of possibilities for personalized pendants, souvenirs and gifts.
Roland wins its first DPI Product of the Year award for the Hi-Fi JET.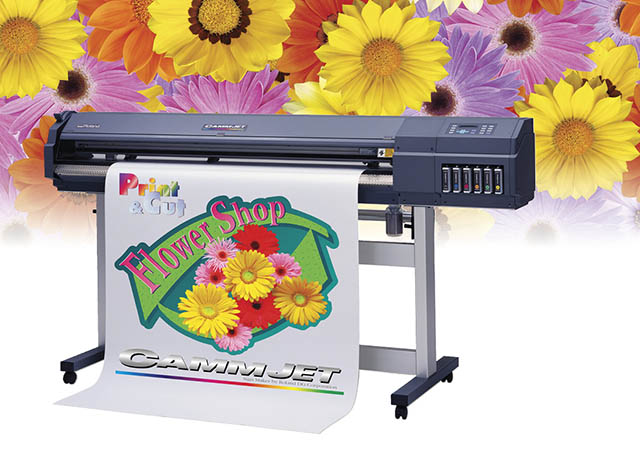 The CJ-500 is the world's first 6-color wide-format inkjet printer/cutter.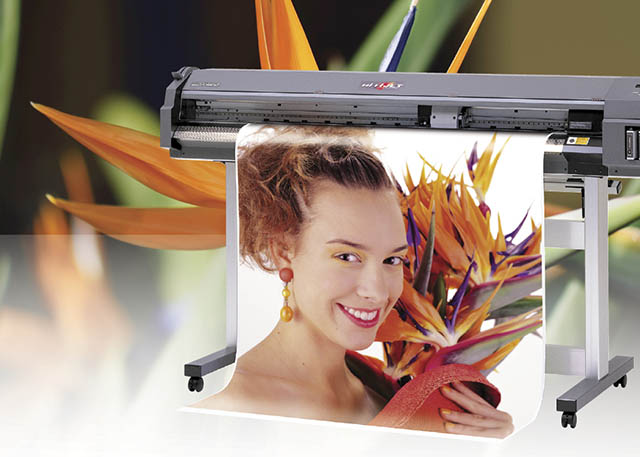 Roland introduces the world's first 6-color wide format inkjet to print 1440 dpi, the Hi-Fi JET FJ-50.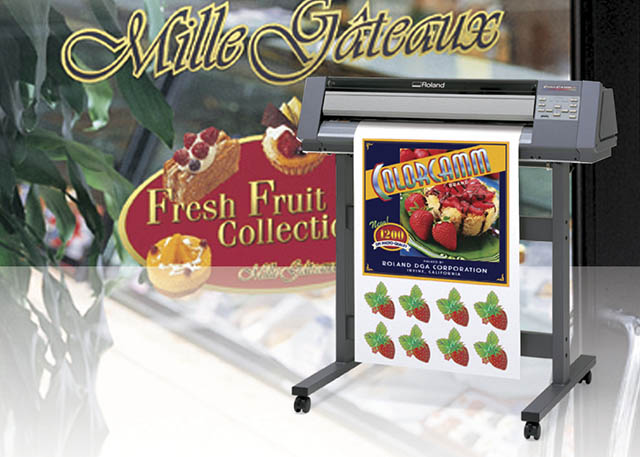 Roland introduces the ColorCAMM PRO family of wide-format thermal transfer printer/cutters.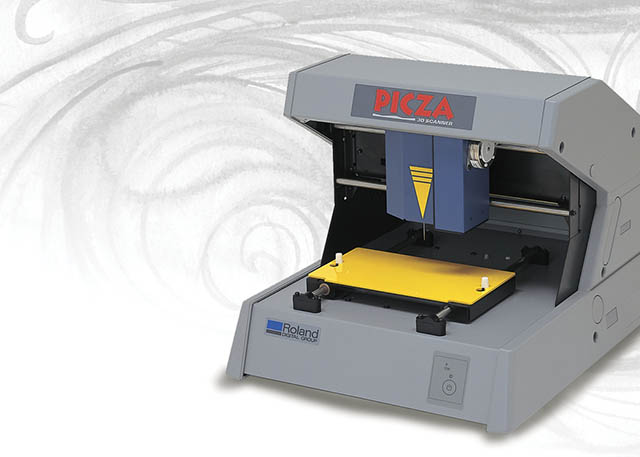 The PIX-3 is the first touch probe 3D scanner with Roland Active Piezo Sensor technology for precision scanning of hard or soft substances, including modeling clay.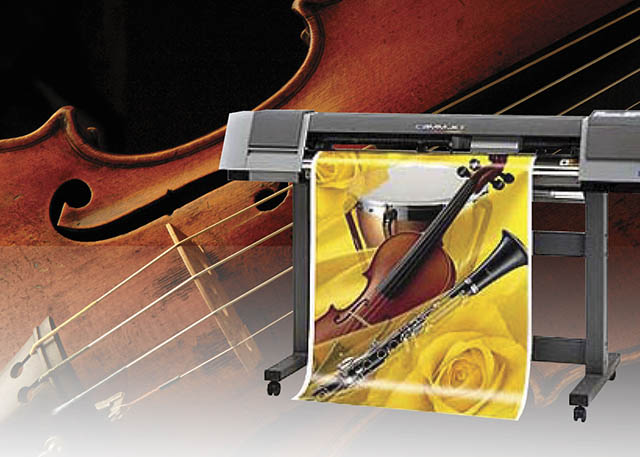 Roland introduces the world's first wide-format inkjet print/cutter, the CAMMJET CJ-60.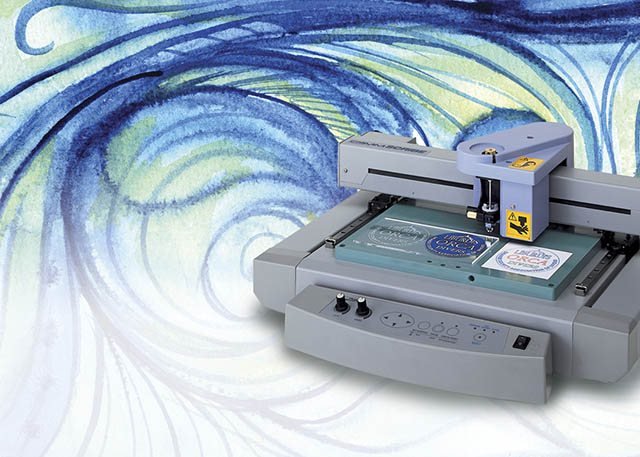 The CS-20 is the world's first plotter to offer engraving, pen plotting and vinyl cutting.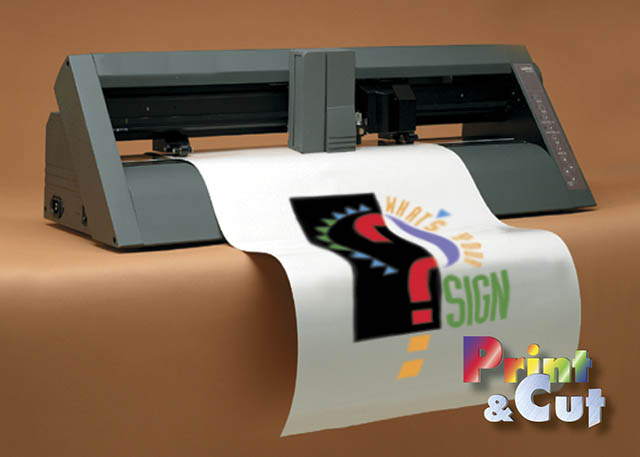 Roland introduces the world's first print/cut device for vinyl with the original ColorCAMM, the PNC-5000.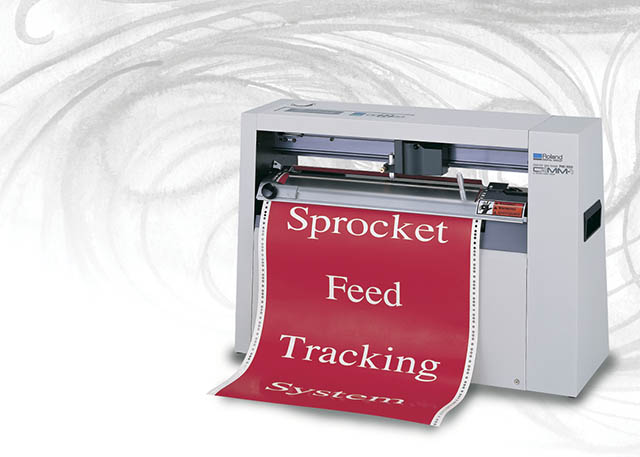 Roland introduces the PNC-1050 sprocket-fed vinyl cutter.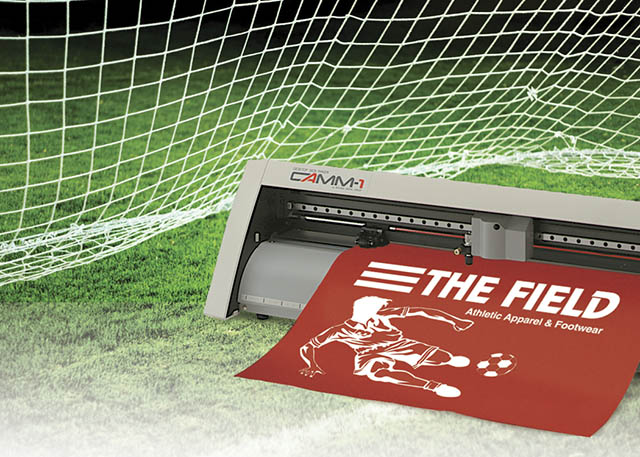 Roland breaks the $3,000 price barrier for vinyl cutters with the PNC-900.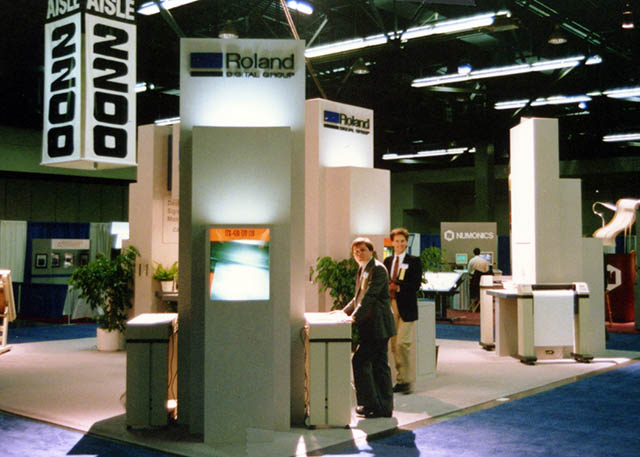 Roland achieves sales of $9 million and continues to chart it's course in the sign and digital graphics markets.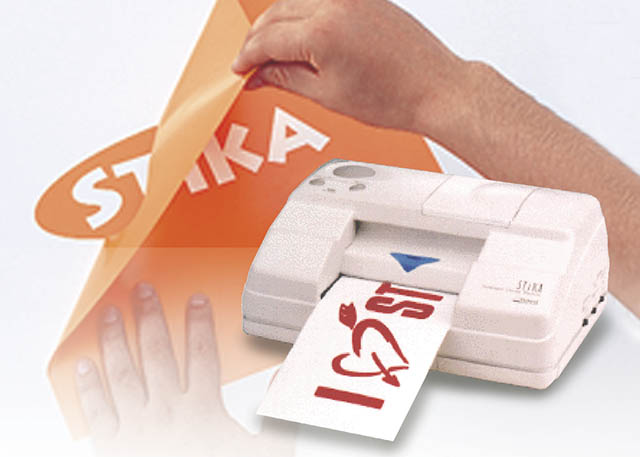 The Stika SCP-85 is introduced, leading to the STX-7/8 and SX-8/12/15.
The newly formed Roland DGA Corporation moves to Irvine, California.
Roland DGA Corporation is established to provide complete sales, marketing and support throughout the Americas.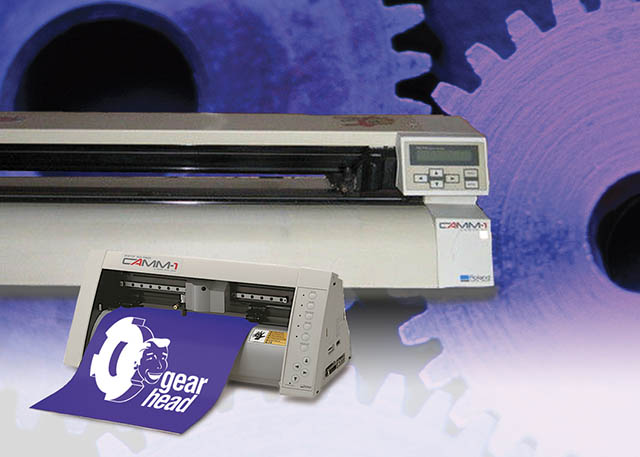 The popularity of the PNC-1000 leads to the PNC-1100, PNC-900, CM-12/24 and CX-12/24.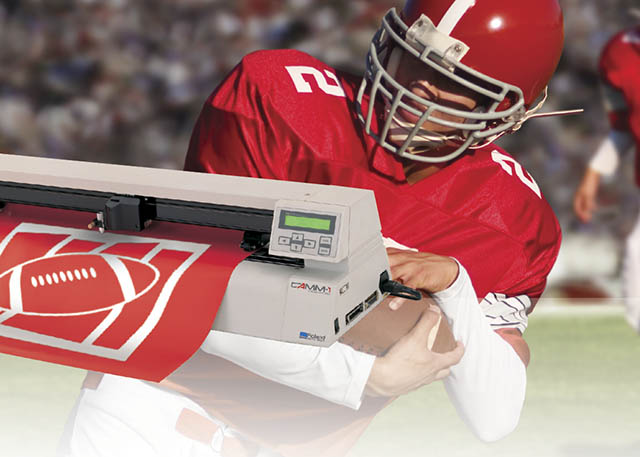 Roland introduces the world's first dual-purpose vinyl cutter and pen plotter, the CAMM-1 PNC-1000.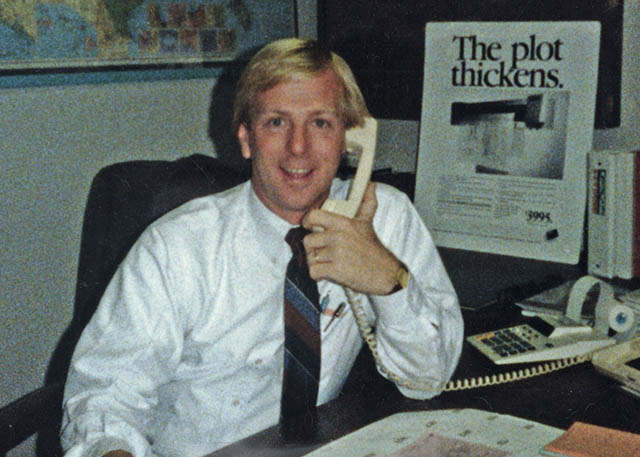 Bob Curtis begins work as the US distributor for Roland Digital Group.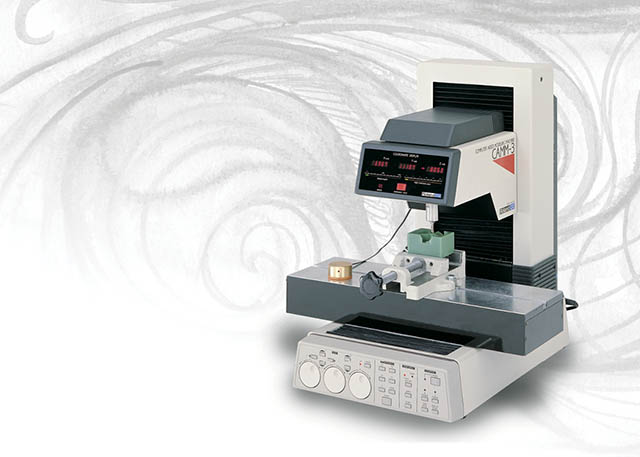 Roland introduces the world's first desktop CNC mill with the PNC-3000.